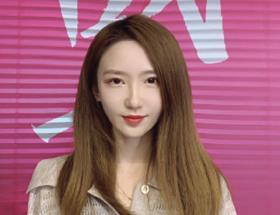 After winning the Produce Retailer of the Year Award at the 2020 Asia Fruit Awards, JD Fresh purchasing manager Una Wang talks toAsiafruitabout JD.com's fresh food business.
First of all, congratulations on winning the Produce Retailer of the Year Award. What does this award mean to the JD Fresh team?
Una Wang: A big thank you to Asia Fruit Logistica and Asiafruit Magazine for giving the JD Fresh team this award. It serves as recognition for the hard work and achievements of our entire team in a very unique year. It also drives us to continue our efforts in the development of the fresh fruit e-tail business.
Last year (2020) was a very unique year, one full of challenges and disruptions. Looking back, what is JD Fresh most proud of?
UW: There have been three critical time periods this year for us. First was February when the outbreak hit. Delivery logistics were heavily challenged. JD Fresh fully utilised the advantage of our proprietary cold-chain logistics service and worked with our suppliers and brands to ensure the consumer could continue to buy fresh food online. During this period our fruit sales grew 100 per cent compared to the same period in 2019, and vegetable sales grew 200 per cent. But what we are most proud of is the fact that during the unprecedented time, our consumers could continue to buy safe and high-quality food.
The second was during the 18 June e-tail shopping festival. An outbreak was found in the Beijing Xinfadi market and some of our team members had to isolate at home. JD Fresh managed to rise to the challenge and sustained our essential service to 120,000 Beijing families. Our vegetable sales grew 250 per cent as a result.
The third was the 'Double 11' Singles Day period. Sales exploded for JD Fresh. We sold more than 16,703 tonnes of fresh produce nationwide. Kiwifruit, blueberries, pears and citrus, our key fruit products, all had breakthrough performances.
This will be the first Chinese New Year since the Covid-19 outbreak was brought under control in China. What changes do you expect to see from consumers in this holiday season?
UW: We believe the consumer will pay more attention to food safety post-Covid. For this reason, we are working with our supply partners to strengthen product quality controls. During the upcoming 'Nianhuo (Chinese New Year goods) festival', JD Fresh will also launch a series of gift pack products surrounding our key produce categories. JD.com's delivery services can deliver them to consumers' homes to satisfy their visiting and gifting needs during the holiday season.
Looking ahead, what should global suppliers do to ensure their success in the China market in 2021 and beyond?
UW: Since the current efficiency of customs clearance is lower than before, there are challenges ahead for retailers. While it is still difficult to visit the production regions, we really hope global suppliers can control product quality together with us and provide accurate information regarding the production to help us make the right decisions.
Read the full interview withUna Wang in the December/January edition of Asiafruit Magazine, out now.