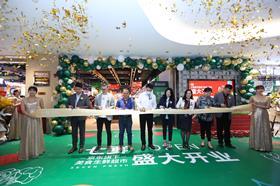 Chinese e-tailer JD.com opened its first 7Fresh store in southeast city of Shenzhen on 30 April.
The omni-channel fresh food supermarket is located in Wankeli, in the Shenzhen's central Futian district and stocks fruits and vegetables including imported durian from Thailand and local fruits from Guangdong province such as lychee, guava and pomelo.
Carol Fung, president of JD FMCG Omni-channel, said at the store's opening JD would be ensuring the supply of high-quality produce.
"Backed by JD's robust supply chain, 7Fresh can provide consumers with quality and differentiated products at an affordable price. We are committed to serving consumers," said Fung.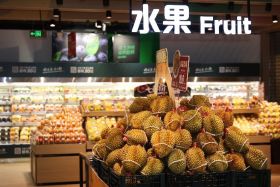 Duan Lixia, head of 7Fresh's Southern China business, said the company planned to open two more 7Fresh stores in Shenzhen inFutian and Bao'an districts.
"We come to Shenzhen market with the help of JD's omni-channel and supply chain capabilities. We believe that 7Fresh can provide local residents with a more comfortable, convenient and better quality fresh food service, as well as an omni-channel choice," said Lixia.
"7Fresh inherited JD's internet company DNA, so our online service is not a simple complement to offline store. Instead, it's aimed at an integrated –online and offline – service for consumers."
JD has rapidly expanded its 7Fresh footprint in recent times opening seven stores – in Beijing, Tianjin, Tangshan, Langfang, Guangzhou and Huizhou – in the space of one month from 18 December 2020.