Experienced manager to oversee commercial operations in Latin American countries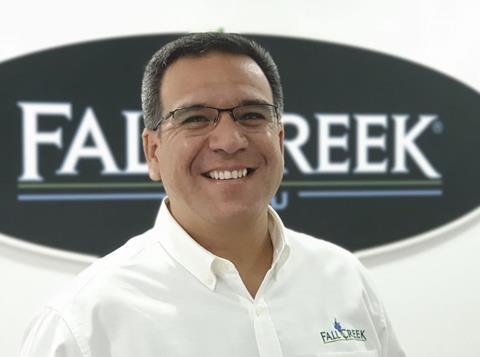 Julio Zavala Muñoz has joined Fall Creek Farm & Nursery as commercial manager for Peru, Colombia, and Ecuador.
He is responsible for establishing and developing strong relationships with the company's blueberry nursery and genetics customers in the region, overseeing the implementation and administration of new genetics licensing programmes, and managing the customer service, sales, and grower support team.
Based in Lima, Peru, Zavala will report to Ricardo Polis, Fall Creek's regional director for South America.
Zavala has more than 20 years of experience in commercial and general management positions with companies based in Israel, Spain, Chile, Italy, and India. Most recently, he was general manager of the fertiliser division at Gat Peru. He is also a part-time professor at the University of Piura.
"Julio is highly recognised in the industry for his professional career and his gift for people," said Polis. "We are very pleased to welcome him to Fall Creek Peru and in service to our customers."