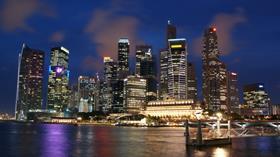 Singapore-based KTL Global has acquired fresh produce grower-distributor Tianci Agritech as part of its effort to diversify into fresh fruit distribution in Singapore.
The Singapore main board-listed holding company said the move allowed it to enter into the business of supplying and distributing vegetable and fruits in Singapore at a relatively low initial cost.
KTL Global has observed that food demand and consumption had been increasing in Singapore and the company hopes to tap into this trend and the expanding consumer market with this acquisition. In particular, it plans to expand its customer base by leveraging cooperation with e-commerce distributors.
Initially, KTL Global plans to source produce from South-East Asia to mitigate supply chain risk, this includes the current suppliers Tianci Agritech has in Malaysia.
Depending on the performance of the business KTL Global said it may expand and secure overseas suppliers from other countries including China by capitalising on its existing business networks.