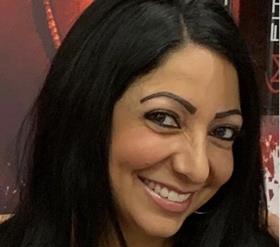 Global fresh fruit sourcing company Terra Exports has hired Laura Paternostro as its new chief financial officer.
Based at Terra Exports' headquarters in Las Vegas, Paternostro will act as a liaison between the company's leadership and sales teams on financial strategies. She will largely focus on maximizing sales growth while limiting risk.
Paternostro has spent the last 10 years of her career as a controller and ​director of treasury operations in New York. She has experience managing several accounting teams, working across the retail, wholesale and media sectors.
"Laura brings strong leadership experience in treasury, controller, and financial positions; all with a focus in multi-entity businesses," said Nils Goldschmidt, chief executive Terra Exports. "Her ability to lead and inspire her team, together with her exceptional career in both finance and accounting, made her ideal for this demanding job."
Paternostro described Terra Exports' culture as "a perfect fit for where I see myself".
"After learning about the position at Terra Exports and meeting Nils and the leadership team, I knew this is where I needed to be," she said.