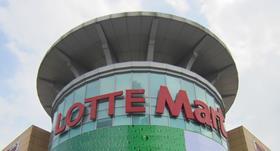 One of Korea's major retailers, Lotte Mart, has announced new sustainable commitments which will see it reduce its plastic use and food waste over the next five years.
According to a report from Bloomberg, the hypermarket chain said it will cut single-use plastics by 50 per cent by 2025. It also plans to reduce food waste within its stores by 30 per cent by 2025 as well.
In addition to these targets Lotte Mart said it will establish guidelines for using recycled materials in its branded products and increase the use of solar generation systems across its stores.
These sustainable steps have been welcomed by environmental groups. Yiseo Kim of Greenpeace Seoul hoped this would push other Asian retailers to follow suit.
"Lotte Mart's announcement to cut down on plastic usage is a significant step forward. Other retailers in Korea should follow suit and use Lotte's plan as an example to disclose their plastic reduction targets," said Kim.
"Also, Lotte Mart also has dozens of stores in Vietnam and Indonesia and should apply the same ambitious plastic reduction targets across their global operations."