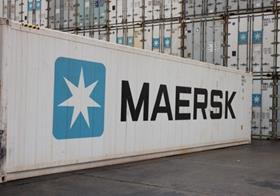 Maersk has worked with Pakistan's citrus exporters to offer an end-to-end cold chain solution for the 2019-20 export season.
Maersk Pakistanbundled road and ocean transport to help support the citrus industry, which alone generates multi-million US dollar revenues in a year for the country.
It worked with exporters to add landside transportation as part of the same booking, ensuring that the cargo of fruit was picked from the packhouses of the exporters and delivered to container yards near the port via a single booking and a one-window operation.
Aruna Hussain, managing director of Maersk Pakistan, said it was a priority to ensure that Maersk's customers have access to products and solutions that meet their end-to-end supply chain needs.
"Wastage of agricultural produce is a big cost to producers, consumers and the economy. Starting with transportation of perishable cargo we are confidently moving ahead to develop strong end-to-end cold chain logistics solutions in Pakistan," Hussain said.
"This is just the first step towards offering integrated logistics solutions. We have technology that enables customers to monitor the temperature of cargo throughout the supply chain from origin to destination," Hussain added.
"Additional elements such as customs house brokerage and even the possibility of cold storage will provide real end-to-end control and value for movement of a wide range of agricultural produce and with that, we intend to go all the way in ensuring that we offer the best solutions to our customers.'
Recently,Maersk also extended a similar serviceto Indian exporters targeting European markets.