Thai supermarket chain collaborates with Austrade to promote Australian produce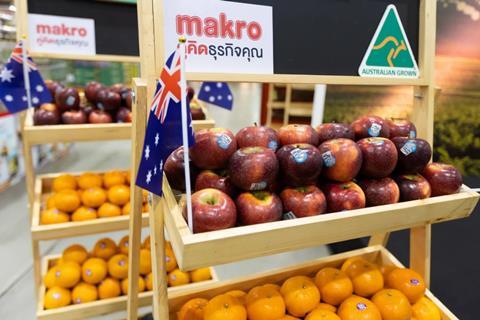 Australian produce has been put on show in Thailand as part of a Taste of Australia campaign run by Makro and the Australian Trade and Investment Commission (Austrade).
The Thai retailer spotlighted a range of imported products – including mandarins and Bravo apples and vegetables – as part of the promotion held across October 2022.
The campaign launch was attended by senior trade and investment commissioner for Austrade, Michael Helleman; Jonathan Saw, Austrade's trade and investment commissioner, Thailand.
"This move also aims to stimulate consumption among consumers who love to cook foods from quality ingredients," Makro said.
The Australian products will be made available at all Makro branches nationwide and via the retailer's online channel Makroclick.