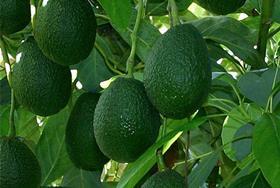 The Mindanao Development Authority (MinDA) has identified new potential growing regions for Hass avocado as it looks to capitalise on demand in China and offset deforestation.
In a statement Emmanuel Piñol, secretary of MinDA, said eight areas had expressed interest in the agency's environmental farming programme, and the agency would contact landowners to evaluate interest.
"I crafted the environmental farming concept as a solution to the failed and expensive reforestation programs of the government in the deforested highlands of Mindanao," Piñol said.
"It is a farming concept which promotes greater productivity among the farmers in the countryside while at the same time protects the environment by encouraging them to plant fruit trees."
To support this programme the MinDA would facilitate a market linkage, while the provincial government would provide training on avocado farming and financial literacy. Mangosteen and jackfruit are also being considered for the programme.
According to MindaNews, Piñol also said there is a possibility the environmental farming programme could be paired a Dole Philippines' growership programme.
Dole Philippines, has been growing Hass avocado in a number of Mindanao provinces since 2006 and gained clearance to export Philippine avocados to China in November 2019.
In the past it established has established growership programmes with papaya growers in the Philippines.
Piñol said under a proposed growership programme, Dole Philippines would provide technical assistance and Hass avocado planting materials to growers who would then sign a marketing agreement with the company.