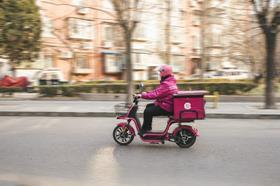 MissFresh has launched its Distributed Mini Warehouse-supported home delivery operations in Ningbo, Northeast China.
With more than 4,300 products on offer, and an average wait time of 39 minutes, MissFresh's latest expansion now sees the leading neighbourhood grocery business operational in 17 first and second-tier cities.
The company's Distributed Mini Warehouse (DMW) network integrates warehousing, sorting and distribution to streamline the retail distribution chain.
A recent ranking released by Yicai Big Data Project listed Ningbo and 14 other cities on the 'New First-tier Cities List' for business appeal. With a population of over 9.4m people, there is high demand in Ningbo for convenient online shopping and fast home delivery of high-quality fresh produce and fast-moving consumer goods (FMCG).
MissFresh's launch in Ningbo is in line with its strategy to continuously expand its DMW network in first- and second-tier cities. The launch will also strengthen MissFresh's East China regional supply chain and operations.
In the short term, the company has plans to open 10 DMWs in Ningbo – covering Yinzhou, Haishu and other core urban areas of the city. The DMWs would provide customers with fruits, vegetables, meat, eggs, live seafood, rice, noodles, grains, oil, convenience foods, and other products.
Groceries are delivered to customers' homes that are within each DMWs' one- to three-kilometre radius. As part of its long-term plans, MissFresh aims to open 25 new DMWs in Ningbo, covering most of the city's core areas.
In addition to Ningbo, MissFresh is also planning to expand its DMW-supported fast home delivery retail business to more second-tier cities, and will also increase its efforts to digitalise and upgrade traditional fresh markets into Intelligent Fresh Markets (IFM).