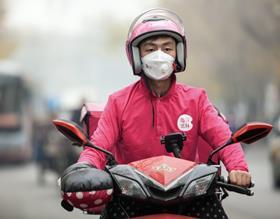 Beijing-based start-up MissFresh is seeking further funding to aid growth in China's increasingly competitive grocery home delivery market, according to Bloomberg Technology.
Backed by Goldman Sachs and Tencent Holding, MissFresh will endeavour to raise up to US$500m which if successful could see its market valuation rise to US$4bn. The company declined to comment on this information.
MissFresh, which launched in 2014, is a mobile e-commerce service that provides Chinese consumers with fresh produce including fruit, vegetables, meat and dairy products, beverages and other items.
The company operates over 1,500 mini-warehouses and promises its 25m monthly active users delivery within the hour. MissFresh became profitable by the end of 2018, in a year that it announced over Rmb10bn (US$1.5bn) in transactions.
This latest round of fundraising efforts will be MissFresh's ninth attempt at boosting capital with the company announcing nearly US$900m already raised from investors including Jeneration Capital and Genesis Capital.