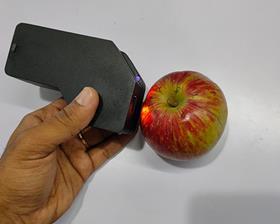 Intello Labs, an Indian-based ag-tech start-up, has raised US$5.9m in Series A funding for its artificial intelligence (AI) powered fruit and vegetable quality certification technology.
Founded in 2016, the company's technology is used for sorting, grading and to power a mobile app which grades produce against a number of quality metrics such as size and colour.
Investors in this first round of funding include Saama Capital and ag-tech funds such as Singapore-based Grow and US-based and SVG Ventures-Thrive.
This is in addition to existing investors Omnivore and Nexus Venture Partners.
Milan Sharma, co-founder and chief executive of Intello Labs, told Livemint the company is pursuing more opportunities in global markets to complement a list of clients that includes Reliance Fresh, Dole, Ocean Spray, and retailers in China and South-East Asia.
'This funding will help us accelerate growth in international markets, specifically the US and across the Asia Pacific," Sharma said.
"There has been a significant spike in interest from these markets over the past few months, which was further accelerated by Covid-19, and now we have the firepower to go after these opportunities."
Intello Labs' products currently include Intello Track, a mobile app for checking produce quality across the supply chain. It allows users to take images on their phones and the company's AI platform objectively grades based on colour, size and visual defects.
This app integrates with the company's sorting machines (Intello Sort), packing technology (Intello Pack) and NIR scanner (Intello Deep).