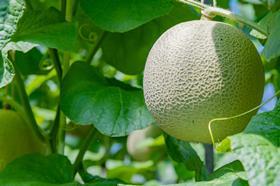 Tourism has long been a vital source of revenue for Nishijima Horticultural Park but the disruption of the pandemic has led the Japanese farm to look overseas for opportunities.
According to a report fromThe Nikkei Asian Review,Nishijimaplans to broaden its horizons by exporting muskmelons to Singapore and growing table grapes in Vietnam and Thailand.
Yasuko Takashiba, the head of Nishijima's tourism department, said the farm already exports around 3,000 premium musk melons – worth $52,000 – a year to Hong Kong. He said Nishijima hoped to export even more to Singapore and predicted overseas sales to eventually account 10 per cent of total sales in a few years.
In 2021 Nishijima harvested 148 tonnes of muskmelons, 58 tonnes of strawberries, 36 tonnes of high-sugar tomatoes and 32 tonnes of watermelons.
The business made the decision to further explore international markets at the end of 2021 and partnered with agrochemical producer Inoue Calcium to make the move.
Inoue Calcium's export expertise and connections in Asia will be a valuable asset and it has already entered negotiations with department stores and high-end supermarkets in Singapore to stock Nishijima's fruit.
Nishijima also partnered with the Shimura Grape Research Institute, which develops new varieties in Yamanashi prefecture, to develop overseas production.
Together they plan to grow the institute's large premium varieties of grapes in Vietnam and Thailand and sell them under the Nishijima brand, with Inoue Calcium securing farmland and developing sales channels.