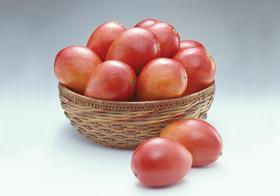 More and more Japanese consumers are being introduced to Taiwanese mangoes as a result of a continued campaign by the Tainan City government.
According to a report from Taiwan News, a Tainan City government delegation visited Tsukuba City, Ibaraki Prefecture, on 6 July to promote locally-grown Irwin mangos.
Tasting sessions were held at retailer York-Benimaru, a supermarket chain affiliated with Japan's 7-Eleven. This is not the first collaboration between the retailer and the Tainan City government. Last year a similar campaign was run promoting the mangoes.
This year the fruit will be available at 305 York-Benimaru outlets across Japan, and the stores will also feature exhibition areas for a range of other Taiwanese agricultural produce.
The Tainan City government expects sales of at least 25 tonnes of mango this year, and aims to quadruple the number next year, the government of the southwestern city told Taiwan News.
The government also said it has been exploring commercial opportunities for some of its other agricultural products and it aims to continue to expand its exports into more neighbouring countries.