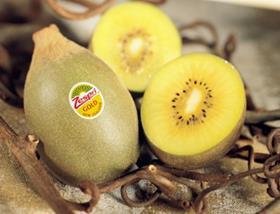 New Zealand kiwifruit marketer Zespri's Chinese subsidiary has lodged a not guilty plea to charges of criminal smuggling relating to customs under-declaration by the company's Shanghai importer.
The case is an extension of that brought against Zespri's Shanghai importer Liu Xiongjie, who was found guilty of criminal smuggling in May last year. Liu was accused of deliberately under-invoicing the value of New Zealand kiwifruit imported into China.
Chinese customs authorities have now brought similar charges against Zespri Management Consulting Co (ZMCC), Zespri's Shanghai-based Chinese subsidiary, for transgressions alleged to have occurred between 2008 and 2010.
The charges mainly concern invoicing practices and the way pro-forma invoice prices were reached by importers, Zespri explained in a statement.
The charges were heard yesterday in a Shanghai court, and a judgement is expected in the next two to three months, the company said.
A direct Zespri employee also pled not guilty to the same charges at the trial yesterday. The employee, who Zespri noted is not a New Zealand citizen, is being given legal support by the company and his country's government.
Zespri has argued the legal obligation to meet all customs requirements rests with the importer, and the company said it acted in good faith, believing it was complying with Chinese regulations.
Liu, the chairman of Shanghai importer Neuhof Trade Co, was sentenced last year to 13 years in prison and forced to repay RMB37m (US$5.95m) in underpaid customs duties. Liu has appealed the ruling.