Referendum result ensures future of advocacy organisation NZKGI
New Zealand Kiwifruit Growers (NZKGI) will continue its advocacy work for at least the next six years.
The decision was approved in a recent referendum, where New Zealand kiwifruit growers voted in favour of retaining a compulsory levy on their exports, except fruit sent to Australia. The levy is used to fund NZKGI's work.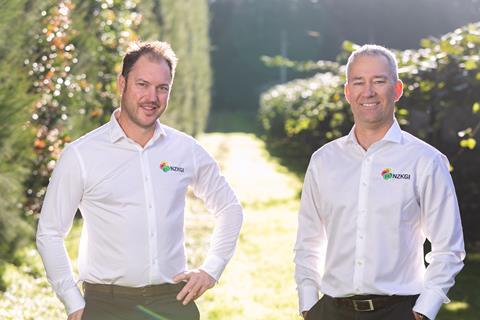 The declaration of result was provided by the independent outlet Electionz.com.
Votes were cast by 54 per cent of eligible growers, who represent 68 per cent of New Zealand's total kiwifruit production.
Of those who voted, 91 per cent supported the proposed levy.
By comparison, 85 per cent of voters supported the proposed levy in the previous referendum, held in 2017. Votes were cast by 49 per cent of eligible growers on that occasion.
"This great result reflects the return on investment that NZKGI has delivered growers over the last six years," said NZKGI chairman, Mark Mayston.
"It is an especially pleasing turnout despite the recent adverse weather and harvest which have put growers under the pump.
"The kiwifruit industry is experiencing a challenging time with increased regulations and pressure across the whole supply chain. But the future remains bright and NZKGI will be there to make sure that growers' interests remain the top priority."
New Zealand kiwifruit growers first voted to establish a commodity levy to fund the operation of NZKGI in 2011.
Since then, the organisation has advocated for growers in national and local government decision making, succession planning for the industry, promotion of seasonal jobs, representation of the industry at an international level and communication to growers on business-critical issues.
NZKGI said it's planning "significant new activity" in performance monitoring.
"We are very pleased with this support from growers for NZKGI to continue to advocate for them," said NZKGI chief executive Colin Bond.
"Our organisation is focused on overcoming their challenges, be they driven by changes to climate or regulations, and ensuring growers are receiving maximum benefit from the industry structure.
"In order for NZKGI to advocate, I encourage all growers to continue to voice their opinion with their representatives to make sure that our organisation is focusing on issues important to them."