ONE global headquarter's marketing and commercial managing director, Yu Kurimoto, reflects on the five-year journey of Ocean Network Express and shares the shipping line's outlook for fresh produce logistics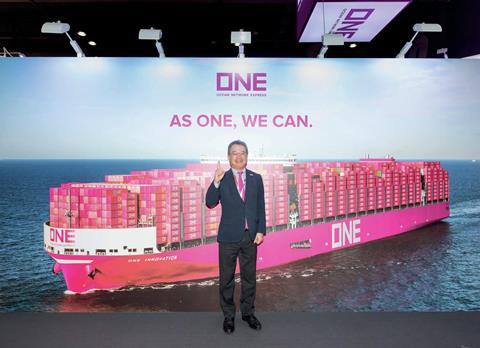 Ocean Network Express (ONE) was formed in 2017 bringing together the shipping lines Nippon Yusen Kaisha, Mitsui OSK Lines and K Line.
To mark the anniversary managing director Yu Kurimoto spoke with Asiafruit about ONE's journey over the past five years and how the company has handled the challenges of the pandemic and worked to improve its offering.
Kurimoto said fresh produce has always been a strategic focus for ONE, built on many longstanding relationships with Asian customers in the sector. As the company looks to the future Kurimoto believes the opportunities in fresh produce will only continue to grow.
Investment in technology and service have been key pillars for ONE in the past five years, Kurimoto noted the company's efforts to renew its refrigerated box fleet, add new services and upgrade its controlled atmosphere (CA) and visibility capabilities.
"Demand for fresh produce will continue to grow globally and in Asia, so we are quite optimistic for the business in this sector and ONE is really committed to growing together with our customers," Kurimoto said.
Sustainability is another crucial issue facing the logistics and fresh produce sectors Kurimoto outlined ONE's progress towards net zero and spoke of how the company is working with its customers to speak to the issue.
"From a service point of view, we have collaborated with customers and partners to develop an Eco Calculator, to enable CO2 emissions calculations for customers' cargo transportation on ONE's vessel and share that information with a few clicks," Kurimoto said.
The full interview is available in Asiafruit October.