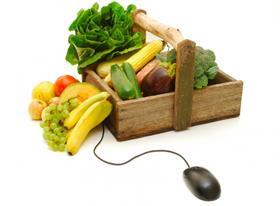 The global e-commerce grocery market has grown 15 per cent in the 12 months to June 20156 to reach US$48bn, according to Kantar Worldpanel.
The consultancy group found that while e-commerce growth is flat globally, online sales of groceries are growing fast.
While just one in four consumers shop online at the moment, e-commerce sales of groceries is forecast to 9 per cent of the market, worth US$150bn, by 2025.
Leading the digital way is South Korea, where the online FMCG market is valued at 16.6 per cent of total FMCG sales, while China has seen the largest growth during that past 12 months at 47 per cent, bringing online FMCG sales to a value share of 4.2 per cent.
Europe, the US and Latin America have had lower adoptions rates of e-commerce, aside from the UK (at 6.9 per cent of the market) and France (5.3 per cent).
Challenges for entering the digital market include getting delivery roight ­– with fast and free delivery one of the keys to success – and ensuring online sales don't eat into offline sales.
"Although online sales have the potential to cannibalise in-store sales, it is vital that retailers act quickly to develop a strong e-commerce presence," said Stéphane Roger, global shopper and retail director at Kantar Worldpanel. "The retailer that goes online first in each market can enjoy a far higher market share - this can be a difference of at least 40 per cent in France and up to three times more in the UK."
The findings from Kantar Worldpanel's report 'The Future of E-commerce in FMCG' were based on tracking purchases of more than 500,000 shoppers across three continents.