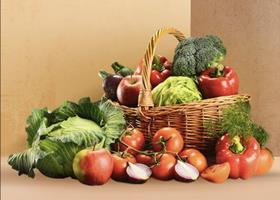 Ourshop, the e-commerce platform powered by AirAsia's logistics arm Teleport, is mobilising its resources to support agricultural businesses in Malaysia.
In partnership with Malaysia's Federal Agricultural Marketing Authority (FAMA). Ourshop launched a new category called Ourfresh offering fresh produce directly from the source, with next-day delivery guaranteed for customers in the country's Klang Valley.
Grace Chin, head of marketing of Ourshop, said when the country was in lockdown, there was an increase in demand for fresh produce.
"We saw the growth of fresh and frozen produce during the Movement Control Order (MCO) anddecided to introduce Ourfresh as a category on the e-commerce platform, with the convenience of next-day delivery and competitive pricing as our key unique selling points," Chin said.
"We want local producers to grow beyond traditional markets, expose them to new customers, and share with customers the delight of next-day delivery. We'll begin in the Klang Valley,expanding throughout Malaysia including East Malaysia, before venturing into the Asean region.
"All merchants on our platform would also have the opportunity to sign up for specialised Small and Medium Enterprise (SME) upskilling courses by RedBeat Academy and Google, with the fees waived."
In addition to its Ourfresh offering, Ourshop has also launched the 'Shop Sama Kamek' campaign aimed at supporting East Malaysia access the platform.
Pete Chareonwongsak, chief executive of Teleport said the campaign will bring 300 SMEs in East Malaysia, including fresh produce producers, onto Ourshop's platform.
"In order to fulfill our campaign needs and revive the local economy, we have received approval by the government for a grant to initiate cross-border delivery, marketing efforts and training for merchants. This will allow us to provide the necessary resources and needs to support merchants in East Malaysia to be E-commerce ready," Chareonwongsak said.
"Through this initiative, we will not only promote products by East Malaysian merchants direct to consumers but also raise awareness on the ease and affordability to order fresh, frozen or packaged food from East Malaysia to Klang Valley. At the same time, we look forward to generating job opportunities for anyone to join our community of Teleport delivery partners to fulfill on-demand and next-day delivery."