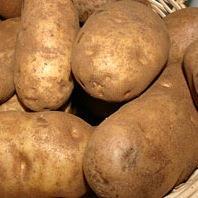 Pakistan's vegetable exporters are calling for a government subsidy on potato exports to remain competitive in the global market.
Some exporters have suggested a 50 per cent freight subsidy is needed to export the estimated 300,000 tonnes of surplus potatoes the country will produce this year.
"Pakistan is estimated to produce up to 1.4m tonnes of potatoes this year against the local demand of about 1.1m tonnes," Pakistan's Wholesale Vegetable Welfare Association president Haji Shahjahan told The News.
"India, China, Holland and Bangladesh are already providing subsidy on exports of potato and if Pakistan does not do the same then farmers may not fetch a fair price for the commodity this season too."
Shahjahan said freight charges had almost doubled since 1 January 2013, with shipping agencies increasing their charges by $1,500 per container.
Pakistan exported 70,000 tonnes of potatoes last month, at an average price of US$200 per tonne.