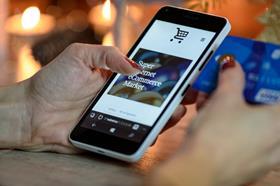 The Covid-19 pandemic has caused Hong Kong's e-commerce market to grow despite lower consumer spending, paving the way for long term growth in the sector, according to GlobalData.
The data and analytics company said Hong Kong consumers have moved online in an attempt to reduce contact and avoid exposure to disease vectors such as cash and point-of-sale (POS) terminals. As a result it it predicts e-commerce payments to increase by 13.4 per cent in 2020.
Ravi Sharma, banking and payments lead analyst of GlobalData, said the company believed this change will influence long-term growth rates and help propel the value of Hong Kong's e-commerce market to US$29bn by 2024.
"The pandemic has resulted in change in consumer buying behaviour too as they are avoiding visiting shopping centres and choosing online platforms for their day-to-day purchases," Sharma said.
"Hong Kong has robust e-commerce market with high internet penetration and high preference for online shopping among consumers especially younger demographics. The Covid-19 pandemic further accentuates this shift towards online shopping, supporting the payments market growth in the country."