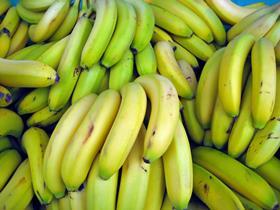 The executive director of the Pilipino Banana Growers & Exporters Association (PBGEA) has urged the country's government to negotiate more amicable trade deals with its neighbouring Asian nations, in order to retain market ground.
Stephen Antig told the Manila Times that Philippine suppliers would be in danger of losing territory to other banana exporting nations if preferential or zero tariff rates could not be negotiated.
"Bananas are still the country's top fresh fruit export, but local industry players are wary that they will eventually lose their market shares if the government won't be more aggressive in negotiating for reduced tariffs in countries where we export our bananas," Antig explained.
"There is a need for a thorough review of our free trade agreements (FTAs) and assess our trading partners' fulfillment of their commitments to ensure that we are at an outstanding edge in the trading game; in our case, the elimination or reduction of tariffs."
Antig added that production costs in the Philippines are increasing every year, while the Cavendish bananas produced in the country remain exempt from a number of trade pacts with fellow Asian nations.
"That means our buyers have to pay import duties ranging from 40 to 10 percent of the value of the goods," Antig told the Manila Times. "This poses as a stringent constraint and encourages our importers to get fresh bananas from our comp etitors at lower importation costs."
Vietnam is looming as a key competitor to the Philippine industry. While Vietnam currently lacks much of the back-end infrastructure required to export large-scale volumes into premium markets such as Japan and South Korea, the South East Asian nation's banana production is growing at a steady rate, with around 1.4m tonnes produced annually, according to the Manila Times.
"Some PBGEA members are already getting invitations to expand and develop banana plantations in Vietnam," Antig said.