Data from E-Mart shows peaches were the favourite fruit of Korean consumers during the summer months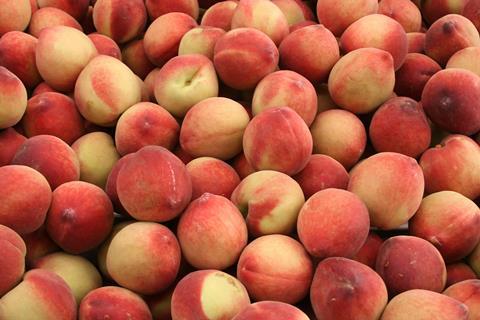 Peaches have passed watermelon as Korean consumers' favourite summer fruit in new data from retailer E-Mart.
According to a report from Korea Bizwire, peaches topped E-Mart's fruit sales chart between 1 July and 18 August 2022.
This was a reversal of 2020 and 2021 when the stonefruit finished second on the chart behind watermelons. In 2022 peach sales jumped by 22.9 per cent, meanwhile, sales of watermelon dropped by 8.7 per cent.
E-Mart said the switch was a result of smaller households preferring peaches over watermelons due to their size.
This was reflected in the sales of smaller-sized watermelons, such as black mango watermelons and black apple watermelons, which rose 11.5 per cent.
Pricing also had an impact, The wholesale price of Baekdo peaches (4.5kg per box) was ₩20,780 (US$15.54) mid-August, down by 7.4 per cent from last year, according to the Korea Agro-Fisheries & Food Trade Corp.
In contrast, the wholesale price of watermelon was ₩24,860 per fruit, up by 27.8 per cent.