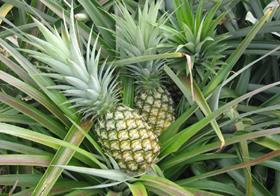 Four Philippine agribusiness firms are looking to enter the European market with fresh produce including bananas, mangoes, pineapples and papaya, the country's Business Mirror reports.
Representatives of Flora Integrated Farms, Refmad-V Enterprise, AgriNurture and Raspina Tropical Fruits attended the fresh produce trade show Fruit Logistica in Berlin last month in their quest to grow and diversify their export markets.
Henry Schumacher, the executive vice president of the European chamber of commerce of the Philippines, praised Fruit Logistica as the best venue to showcase Philippine produce.
"Fruit Logistica has opened a gate of opportunity for the Philippines to establish its growing significance as an international supplier of fresh produce to the world market," he said.
"During the expo, we have seen a demand for good quality fruits and vegetables from the Philippines in the world's fresh-produce market."
Countries that have demonstrated interest in Philippine produce include Australia, Canada, India, Italy, Russia, Saudi Arabia, Spain, Turkey, the United Arab Emirates and the United Kingdom.
Fruit Logistica, which enjoys participation from 78 countries, is the leading trade fair for international fresh produce and industry innovations in the agriculture industry.