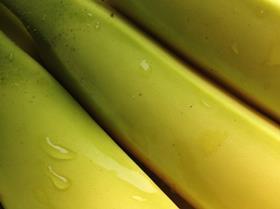 A technical group from the Philippines will travel to China to discuss import requirements for bananas, according to Business Mirror.
The move comes as thePhilippine Department of Agriculture looks to bolster market access conditions for the country's banana industry, after 34 tonnes of the fruit was dumped by Chinese authorities in Shenzhen during March. The consignment was deemed not to have met the MRL requirements outlined by the China General Administration of Quality Supervision, Inspection, and Quarantine (AQSIQ).
The technical group is set to meet with AQSIQ officials to discuss the matter, while the Philippine Bureau of Plant Industry (BPI) will conduct its own audit of the company that supplied the destroyed consignment.
BPI director Paz Benavidez told Business Mirror the MRL levels of the dumped bananas exceeded China's import requirements but not the standards of other importing countries.
Remelyn Recoter, the Department of Agriculture's regional director, added that the government body is moving to strengthen its links with banana stakeholders and local government units.