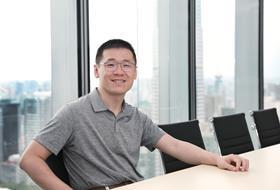 Chen will take the place of founder Colin Huang, who has stepped down from Pinduoduo's board of directors.
"On behalf of the board, we would like to thank him for his leadership and contribution to Pinduoduo in the past six years. We will cheer him on as he explores new frontiers," said Chen.
The company's fourth-quarter 2020 financial results were also released and showed its annual active buyers (AAB) in the 12 months to 30, 2020 were 788.4m, an increase of 35 per cent from 585.2m in 2019.
This number means for the first time Pinduoduo surpassed e-commerce competitor Alibaba which posted 779m active users through 2020.
In a conference call with analysts after the release of fourth-quarter results, Chen reiterated Pinduoduo's commitment to promoting digital inclusion of rural communities.
He said to strengthen the resilience of the food supply chain, Pinduoduo will invest in agriculture and food technology, and evaluate global opportunities in alternative proteins, food safety and precision farming.
"Pinduoduo has created a level playing field for businesses of all sizes, including in the agricultural sector, where margins are thinner," said Chen.
"This is a win-win situation for everyone. With our commitment to social responsibility, we definitely want to and will do more here, including by providing further training for them to sell well on our platform."
The company's initiatives have included improving downstream market access for farmers and training younger talent, revamping midstream logistics infrastructure to reduce waste, lower costs and speed up the delivery of agricultural products.
Pinduoduo has also worked with industry partners and universities to develop upstream technology to increase the resilience of the food supply chain.