Ag-tech company Myfarm invests M$210m in joint venture with PLS Plantations to cultivate durian in Malaysia
Malaysia-headquartered PLS Plantations and Japanese ag-tech company Myfarm have announced a new joint venture that will see 1,000ha of durian planted in Pahang.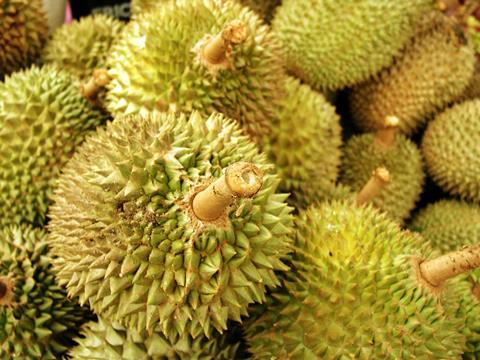 According to local reports, Myfarm will invest around M$210m (US$46m) into the project and will also work together with PLS Plantations to improve technology at PLS Plantations' durian farms, as well as with other local farmers to improve production and harvesting techniques.
The joint venture was signed on 5 March between PLS Plantations' 51 per cent-owned subsidiary PLS-LESB, Myfarm and Myfarm's unit Millennium Agriculture Technology (MAT), a report from The Edge Markets said.
Under the deal, MAT will subscribe to a 49 per cent stake in the joint venture company Akar Barat Jaya, while PLS-LESB will be the majority stakeholder with a 51 per cent stake.
According to a report from The Star, PLS Plantation chairman Tan Sri Nazir Razak said the joint-venture agreement signing ceremony that the deal marked a major milestone for the company.
"This marks PLS Plantation's first step in transforming into Malaysia's leading agrifood company," said Razak.
"Further strategic partnerships will be identified and expand into other plantation activities such as forest plantation, cash crops and other agricultural and aquacultural activities to be identified as part and parcel of the National Food Security Enhancement (NFSE)."
The NFSE is an ongoing initiative with the Agriculture and Food Security Ministry.
Myfarm founder and chief executive Kazuma Nishitsuji said the company's goal is to promote sustainable agriculture practices while reducing the environmental impact of agricultural activities to ensure food safety.
"Malaysia and Japan have a long history of friendship and cooperation, and we believe this collaboration will strengthen the relationship even further and build a more sustainable and prosperous future for everyone," Nishitsuji said.
The joint venture has also entered into an offtake agreement with Dulai Fruits Enterprise, an indirect 70 per cent-owned subsidiary of PLS Plantation, to purchase all of the harvests produced from the proposed project.
According to a PLS Plantation statement, MAT/Myfarm has the option, exercisable within six months from the completion date of the project, to further expand the acreage for the project by another 1,000ha upon and subject to terms and conditions to be mutually agreed by the parties.
PLS Plantation executive director Lee Hun Kheng said the company produced around 30,000 tonnes of durian annually with a large focus on export to Singapore along with China and Thailand.
The company aims to have up to 10,000ha of land dedicated to durian as well as other crops such as pineapples through partnerships and via its own effort.