Executive director expects cargo volumes to "remain robust" during second half 2022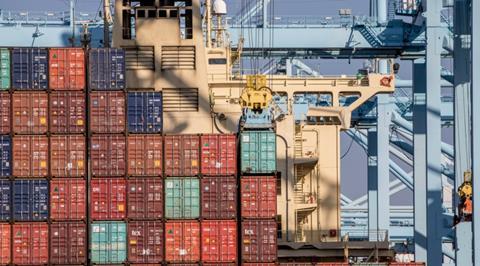 The Port of Los Angeles is on track to move a record cargo volume in 2022.
The US transport hub moved 876,611 TEUs in June, edging out 2021 as the best June in the port's 115-year history.
June 2022 loaded imports reached 444,680 TEUs, a decrease of 5 per cent compared to the previous year but 12 per cent higher than the previous five-year June average.
Loaded exports came in at 93,890 TEUs, a 2.3 per cent decrease compared to the same period last year. US exports out of the Port of Los Angeles have declined 39 of the past 44 months.
Empty containers reached 338,041 TEUs, an increase of 8.1 per cent compared to last year.
At the mid-point of 2022, the Port has handled more than 5.4 million TEUs.
"Halfway through the year, we've been able to reduce the number of vessels waiting to berth by 75 per cent, allowing dock workers to efficiently process more vessels," said Port of Los Angeles executive director Gene Seroka.
"We're already beginning to handle back-to-school, fall fashion and year-end holiday goods. Despite inflation and higher-than-usual inventory, we expect cargo volume to remain robust the second half of the year."