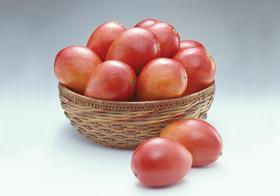 Taiwan's Pingtung County government has started work on new export processing equipment, which would allow the region to process its own fresh produce, according to local news sources.
The county's Agricultural Biotechnology Park is would soon commence building equipment for cold-chain logistics and vapor heat treatment facilities, the government told Taipei Times.
Vapor heat treatment heats fruit up to 50°C, using steam to kill pests before export and must be used on fruit such as mangoes, papayas and dragon fruit. These facilities will be built at a mango packaging plant and could open new markets for the country's Irwin mangoes, the government said.
"Irwin mangoes are Pingtung's main agricultural product for export. Whether they are shipped to Japan or South Korea, they need to be put through vapor heat treatment," Huang Kuo-jung, director-general of Pingtung County Department of Agriculture told Taipei Times.
Currently, Pingtung County does not have any treatment facilities, so all produce grown in the county must be sent different counties for treatment prior to export.
Huang said this has resulted in increased costs for growers and delays in selling fresh produce. He said once these facilities were finished, Pingtung's produce would become more competitive.

The county government told Taipei Times the facilities, which are set to be completed by the end of 2020, would cost NT$140m (US$4.5m). Once completed the facilities will be able to treat 10 tonnes of fruit per day.