Foodservice industry changes menus in response to rising costs and reduced supply of imported fruits and vegetables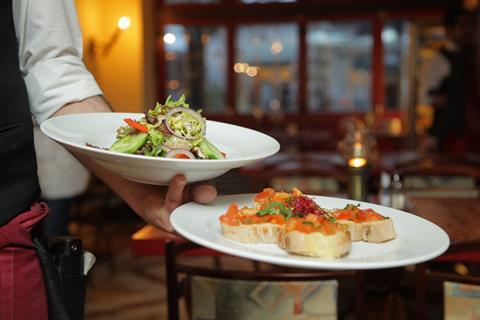 Singapore's foodservice industry has been forced to take a creative approach with its fresh produce supply chains disrupted by Covid-19.
According to a report from Channel News Asia, restaurants have had to update their menus with some fruit and vegetable distributors experiencing a 30 per cent drop in supplies from exporters. Prices for some fresh produce items have tripled at the same time.
Desmond Lim, marketing manager at Lim Thiam Chwee Food Supplier, said Covid was still affecting the supply chain.
"They are still having a lot of intermittent lockdowns, workers not going to work or not being able to work, and entire companies being temporarily suspended. So that has resulted in a lot of shortage of manpower in the exporting countries," said Lim.
"All we can do is to embrace what it is, work with what we have and adapt accordingly."
Brendon Lim, chef at Hug Café, said the restaurant had to reduce its papaya order by 20 per cent to keep costs down and if an ingredient was unavailable, the menu had to change.
"So, we can only order this much per week because if we order too much, the vegetables will turn bad or the papayas will ripen because we do use raw papayas for papaya salad," Lim said.
"We brainstorm from time to time. Of course, these challenges cannot be avoided. So, we would want to have different alternatives to every dish we make."