Southern Hemisphere supplier aims to expand volume and variety range to important Asian market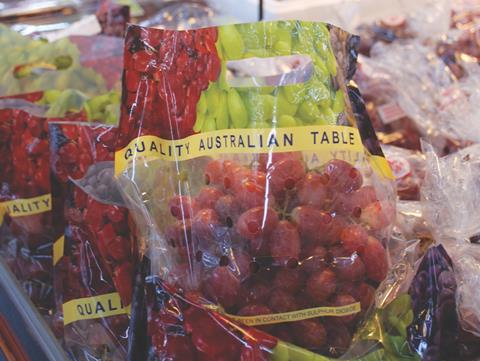 The Australian table grape industry has high hopes for the Philippines as it looks to expand its offering to the Asian market.
In an interview with The Inquirer, Australian Trade and Investment Commission (Austrade) senior trade and investment commissioner Christopher Lim said he expects the market for Australian grapes in the Philippines to grow in the coming years.
"We're not only trying to grow the quantity but also the variety of grapes into the Philippine market," said Lim.
The recent Philippine Airlines' announcement of thrice-weekly direct flights to Perth, Western Australia was one of the recent developments set to drive this progress according to Lim.
"(It) will give tremendous opportunities for increased trade and investment," he said.
"It is possible for grapes plucked that morning, early that morning go to the airport and you can actually (have them delivered) to the supermarket in the evening in Manila."
Lim said Philippine consumers already had an appreciation for Australian table grapes and the target market for exporters is set to grow further.
"With the population of the Philippines growing, is becoming more middle class and also there's a lot of young people who are well-travelled," said Lim
Data provided by Austrade showed the value of grape exports to the Philippines increased by 7.7 percent to A$27m (US$18.1m) in 2022.
Australia exported more than 9,280 tonnes of grapes to the country, up by 2.74 per cent year-on-year, it added.
This makes the Philippines the fifth-largest export market for Australian table grapes globally and the third-largest among Association of South-East Asian Nations members.