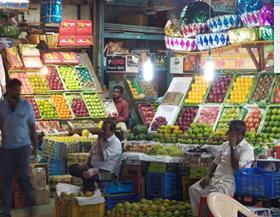 Wholesale markets in Pune, India, have shut up shop until 31 March to curb the spread of Covid-19, reports the Indian Express.
Wholesale traders and commission agents in Pune's Agriculture Produce Marketing Committee (APMC) decided to suspend all market operations even though traders are exempt from Maharashtra state shutdown since they deal with essential food commodities, the article says.
A press release issued by the APMC said the decision was taken to prevent the spread of virus since 15,000-20,000 people come to the market during auction, increasing the chances of spreading Covid-19 exponentially.
However, Sunil Pawar, director of marketing for the Maharashtra government, told the Indian Express that the authorities have directed markets in the region to remain open for trade as and when farmers come to the market.