Early varieties affected across different parts of the country, says Fedefruta
Producers in Chile are working to minimise the impact of recent rains which have damaged early cherry production in different parts of the country.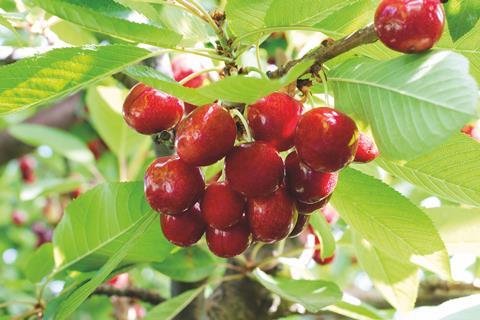 In an interview with La Tribuna, Jorge Valenzuela, president of fruit producer federation Fedefruta, said the rains have caused losses in losses in early varieties and left growers struggling to deal with water-logged soil.
He told the newspaper that "all early cherries, depending on the variety, have sustained losses of between 15-20 per cent and 50 per cent due to splitting", adding that there has been no damage to later varieties.
The worst damage was to farms in the Metropolitan and VII Regions, where Valenzuela said there is " least 30-40 per cent less fruit".
Fedeferuta is urging producers affected by the bad weather to apply fungicides and follow phytosanitary programmes rigorously to avoid moisture damage in their crops.
"Soils have a water absorption limit, so in some cases it will be difficult to drain farms because the irrigation infrastructure has had to work more or less due to the saturation of the soil," Valenzuela said.
Fedefruta also warned that the wet weather could impact the development of fruit in orchards that were in full bloom when the rains struck. "This phase of flower growth is very delicate and showers could mean complications in the volume of the crops," the federation said, adding that it is gathering information with its directors, advisors and regional associations to assess the situation.