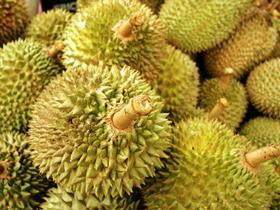 Durian has been highlighted as one of the Malaysian agricultural products set to benefit from the newly enacted Regional Comprehensive Economic Partnership (RCEP).
The RCEP entered into effect on 1 January 2022 and includes China,Japan, Korea,Australia,New Zealand and all ten members of ASEAN.
According to a report from Xinhua, Edwyn Chiang, secretary general of the Malaysia International Durian Industry Development Association, said the partnership would facilitate the development of Malaysia's agriculture and strengthen agricultural investment and international cooperation.
"The signing and future of RCEP would undoubtedly bring benefits and development opportunities. Among the members of the agreement, ASEAN, China, Japan and Australia are all important agricultural countries, and there is a huge space for the development of agricultural economy and trained cooperation between Malaysia, and China, ASEAN, Japan and Australia," Chiang said.
"At the same time, the external market competition influenced by the agreement will also help the development of domestic agriculture, and reshape the regional industrial chain, and the value chain of agriculture."
Chiang said these benefits had come at the perfect time for the country's durian industry which is looking capitalise on the booming durian trade in Asia. He said the golden age of the durian trade has begun and predicted that by the year 2030, the export volume of durians will increase by 50 per cent, and the production of the Musang King variety would double.