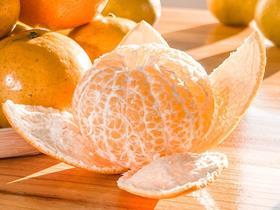 Chinese exporters have already made the most of the newly enacted Regional Comprehensive Economic Partnership Agreement(RCEP), shipping Deqing Gonggan mandarins to Vietnam.
According to a report from Nanfang Media, this was the first shipment of the fruit made under the agreement and was exported by Xiamen C&D and Cirole Logistics two large-scale trading and logistics companies.
The 2.5 tonne consignment departedGuangzhou'sNansha Port on 3 January and is expected to arrive atVietnam'sHo Chi Minh Port in the following week.
The shipment of Deqing Gonggan mandarins benefited from a streamlined six-hour customs clearance enabled under the RCEP. This paves the way for more of the fruit to be sent to Vietnam and RCEP member states, such as Thailand,CambodiaandSingapore where it has developed a following among consumers.