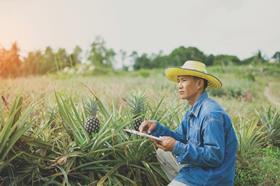 ASEAN fruit exporters are set to be some of the major winners of the Regional Comprehensive Economic Partnership (RCEP) according to Dole China.
The RCEP entered into effect on 1 January 2022 and includes China,Japan, Korea,Australia,New Zealand and all ten members of ASEAN.
Wang Na, brand director of Dole China, said thezero-tariff policy and improved customs arrangements under the RCEP would improve access to the lucrative China market for South-East Asian countries.
'Bananas and pineapples from the Philippines and coconuts and honey pomelos from Thailand are very popular with Chinese consumers," Wang told the Global Times.
The RCEP stands to reduce the time it takes to get fresh produce from farms to supermarket shelves, benefiting large companies like Dole and the suppliers it sources from.
Wang said this improvement could help secure supply chains in Asia and potentially create an advantage for the region's suppliers at a time when global logistics is experiencing major disruption.