New six-lane sizer, equipped with Fruscan 7.0 Pro, added to Griffith packhouse in Reemoon's largest Australian project to date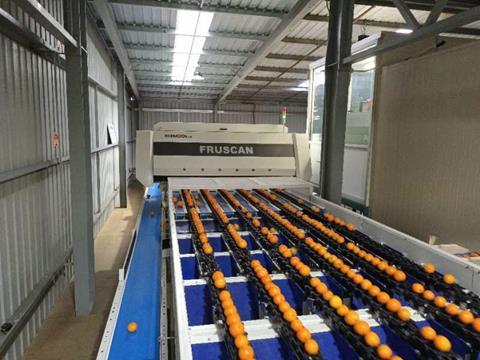 Reemoon has completed its largest Australian installation to date delivering a new six-lane sizer to Mario's Packhouse in Griffith, New South Wales.
Reemoon vice director Dennis Clock reviewed this project with Mario's, one of the region's leading citrus packing operations.
The company grows and packs fruit for local and export markets handling all citrus varieties such as navel, blood and Valencia oranges, grapefruit and lemons. Export accounts for around 80 per cent of its business, servicing markets including Asia, the Middle East, the Pacific, the US and Canada.
"It was a change in export markets that prompted the installation. Directors Gary and Robert Pandolfo of Mario noticed buyers becoming stricter on Australian citrus quality grades because of the premium price exporters are demanding for the product," said Clock.
"In response, Mario's added a six-lane sizer equipped with Reemoon's latest Fruscan 7.0 Pro system – and its nine cameras per lane – to help improve its packout.
"We were tasked with integrating the new installation into an existing system that had a six-lane pre-grader and a ten-lane sizer at the end of the line. In between these machines, Mario's employed manual sorting to break up the grades. The new Reemoon machine is being installed to remove all of the manual sorting and just allow for check sorting when required. We even tailor-made some of our machines to meet the design."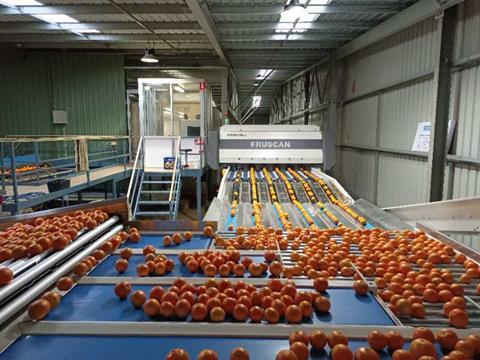 According to Gary and Robert Pandolfo, the newly installed sorting line has helped improve the consistency and capacity of the operation.
"The Reemoon system will become the middle auto grader that will allow us to split up the grades onto sorting tables for checking by humans. We have taken out all manual sorting by doing this so that the grades can be close to 98 per cent consistency," the Pandolfos said.
Mario's ordered the machine in early November 2022. The sizer was delivered at the end of December with Reemoon engineers working onsite with the Mario's team to have the sizer fully operational just before the 2023 navel season peaks.
"We have graded mainly Valencias so far and the machine is grading very well. There are always teething issues when implementing a new machine but the Reemoon team has remained onsite to ensure any questions we have are answered quickly," said the Pandolfos.
"We are about to enter into the navel season so this will put the machine through its paces, but the experience we have so far is positive."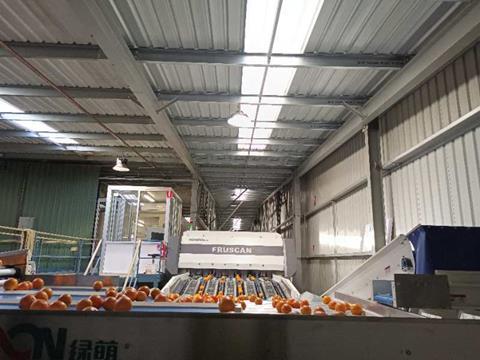 Clock said this latest installation is representative of the progress Reemoon has made in the Australian market since its first, one-lane installation in 2018.
"Now we are capable of multi-lane with multi-camera sizers and also we can supply a full solution from bin tipping at the beginning to robotic palletising at the end," noted Clock.
Reemoon's commitment to meeting the needs of its Australian customers was exhibited when managing last year's albedo outbreak.
"Our engineers spent days taking sample photos, processing images and fine-tuning its system to detect albedo, all to great effect with one customer reporting zero albedo rejections on their supermarket orders last season," said Clock.
"We are continuing our defect data collection on Australian citrus, our system is AI-powered and is capable of evolving, deep-learning and continuous self-iteration. The more data we collect, the more accurate the grading result will be."
Jiangxi Reemoon Technology Holdings
Jeremy Chan
Website: www.reemoon.com/en