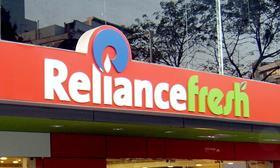 Reliance Retail has announced its results for 2020 full financial year (FY2020), increasing its revenue and adding more than 1,000 stores in the face of coronavirus (Covid-19) disruption.
The retailer's FY2020 (ending 31 March 2020) revenue increased 24.8 per cent year-on-year to US$21.5bn and added 1,553 stores taking the overall count of 11,784.
These results came despite the onset of the coronavirus pandemic in the final quarter of the financial year (4Q2020). Even with the resulting disruption Reliance retail was able to increase revenue by 4.2 per cent year-on-year for 4Q and add 496 stores of its 1,553 total.
In a release Reliance Retail said During the month of March, its grocery stores recorded their highest ever sales despite logistical challenges caused by the pandemic.
"In response to the lockdown situation, all grocery stores were kept open for extended hours to provide access and availability of essential products to customers in these trying times," the company said.
"A range of decisive actions were taken to secure in-store operations and ensure availability of supplies for customers."
Another positive was the success of its new Jio Mart pilot. Through the initiative, Reliance Retail supported its partner kirana stores by offering uninterrupted services and supplies during the lockdown period.
"Daily orders grew four times during the lockdown period as kirana partners focused on serving their neighbourhoods," Reliance Retail said.