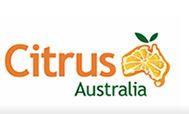 Peak industry body Citrus Australia's committee in Riverina has called on the New South Wales government to protect their industry from gas and mining development.
Citrus and other growers in the area have been concerned by recent applications by petroleum companies for exploration leases.
The Riverina committee has requested the government classify them as a 'critical industry cluster'.
Committee chairman Ken McDougall emphasised that citrus growers were not opposed to mining and gas exploration generally, but felt that protecting prime agricultural land was essential and should therefore take precedence.
"Citrus growers in the Riverina believe that our farming infrastructure, specialised services and importance to the regional economy mean that we should be classified as a critical industry cluster and enjoy the same protections as the equine and viticulture industries of the Hunter Valley," McDougall said in a Citrus Australia media release.
"We are concerned about the impact on gas development on aquifers and water course, and also the potential for a substantial land use impact that could interfere with our farming methods."
McDougall added that the citrus industry and other growers enjoyed parliamentary support.
"The rice growers have expressed similar concerns about the development of coal seam gas in the region and parliamentarians such as Liberal Senator Bill Heffernan, Nationals MP for Murrumbidgee Adrian Piccoli, and Greens MLC Jeremy Buckingham have all called for agriculture in the Riverina to be protected from the development of coal seam gas."