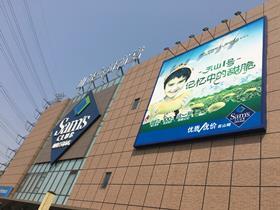 Sam's Club China, walmart China's membership-based retail arm, has expanded its vegetable processing capacity to meet an rise in demand since the beginning of the coronavirus outbreak.
According to a China Daily report, the retailer has experienced a five-fold increase in the online demand for vegetables.
Before the outbreak, the delivery frequency between processing factories and stores was three times a day. It has now risen to every two or three hours.
To cope with this change Sam's Club China added three new vegetable processing facilities in Wuhan, the epicentre of the outbreak, and in the Hunan and Liaoning provinces.
In the case of Wuhan, one of Sam's Club's supplier's warehouses was transformed into a processing factory in the space of one day.
Leon Song, senior director of fresh products of Sam's Club China, said a number of concerns were driving the increased demand for vegetables.
'Quality and food safety are the two primary criteria when people buy groceries today. And bulk-sized products are preferred. That is why we are seeing continuous demand from our members," explained Song.