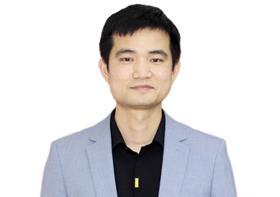 Sean Li has been appointed as the new business manager for China at United Exports, the vertically integrated agricultural company specialising in blueberries.
United Exports has the exclusive right to sub-license the production of and market Ozblu blueberries.
Li's position is newly created, the group noted, brought about by its expansion thanks to Ozblu genetics and its ability to supply quality blueberries to China year-round, and the growth in demand for bigger, tastier and crunchier blueberries from Chinese consumers.
'Sean Li will represent the thriving Ozblu brand in China, with a focus on wholesale markets and major customers, as well as supporting the development of the business into new channels and customers,' the company stated.

With 11 years' experience in the industry, Li brings extensive category knowledge to the role, having most recently operated as the blueberry product team manager at Dole China.
"I am really excited about the growth of the blueberry category in China and the flourishing consumer interest in the fruit's health benefits,' said Li. 'Blueberries also have a positive impact for humankind in terms of economic, social and environmental development."

Roger Horak, executive chairman and founder of United Exports, said he was delighted that Li had agreed to join the United Exports group.
'There are significant synergies between Sean Li's gravitas and experience and United Exports' strategy and values,' Horak added. 'We look forward to a successful future together in growing the year-round supply of Ozblu into China."