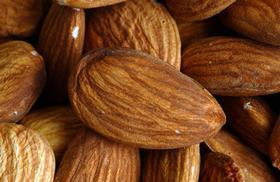 Select Harvests has completed the acquisition of the Piangil Almond Orchard, a high yielding "top quartile" property located in Australia's Sunraysia growing region.
The purchase includes 1,566ha of almond orchards, of which 1,177ha are mature plantings.
Paul Thompson, managing director of Select Harvests, said the acquisition would increase the listed company's planted area by 20 per cent, from 7,696ha to 9,262ha, while boosting production by approximately 4,600 tonnes this coming season.
"We have been working closely with the Piangil operations team during the pre-completion period to ensure a smooth ownership transition," Thompson explained. "Our immediate focus post-completion will be to invest in equipment and infrastructure to improve almond quality, harvest risk mitigation and irrigation efficiency."
Thompson was optimistic about Select Harvests' 2021 marketing campaign, with market conditions appearing favourable for suppliers in Australia and the US, the world's two largest almond exporters by volume.
"The continuing strong shipment numbers out of California and Australia are a positive sign for Select Harvests 2021 almond marketing campaign," Thompson explained. "It is very pleasing to see continued strong demand from the India, China and European markets.
"Tree health and crop outlook remain positive, with appropriate contingencies in place for the forecasted wetter conditions over the harvest period. With nut size now established, our focus has turned to weight accumulation, harvest preparation and orchard hygiene."