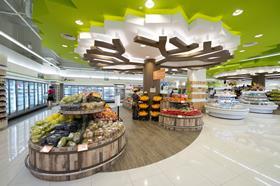 Moderating the price of groceries will be one of the main priorities of the new NTUC FairPrice Group, which includes supermarket retailer NTUC FairPrice Group.
The new entity, announced on 22 October, will also include food court operators NTUC.
Foodfare and Kopitiam. All three companies are run by the Singapore National Trades Union Congress.
According to a report from the Straits Times, Seah Kian Peng, chief executive of FairPrice, the decision to bring the companies together was aimed at driving efficiencies and catering to the changing food needs of consumers.
Seah said the change should make customers' experience become more "seamless" and could bring advantages such as cross-promotion offers and increased alignment between the grocery and cooked food segments.
'The three (cooperatives) provide food solutions, whether you want to cook at home, eat out or have things delivered," Seah said in a briefing.
"Individually we are leaders in our own space. The question we ask ourselves is, can we do better?"
FairPrice Group will have 573 outlets in total, 375 of which will be FairPrice supermarkets.