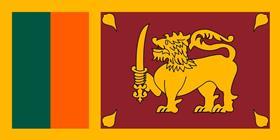 Sri Lanka's fruit and vegetable industry has seen a 20 per cent increase in export revenue compared with last year, the Daily News reports.
This figure was given by the chairman of Sri Lanka's Export Development Board, Bandula Egodage, who addressed attendees of the Lanka Fruit and Vegetable Producers, Processors and Exporters Association's (LFVPPEA) 32nd AGM on Wednesday 18 September.
Egodage stated that the industry accrued US$32.5m export earnings in 2012 which was highly significant given association members' engagement in agriculture, who he said were playing vital roles in developing Sri Lanka's rural areas.
Speaking at the AGM, chairman of the LFVPPEA Annes Junaid similarlyemphasised the association's role in contributing to the rural economy.
Junaid added the organisation has a target for the industry's exports to reach for 2015 and 2020, which he stated they were working hard to achieve.
However, he said there were impending issues that needed to be addressed to ensure the growth of the industry.