Federal government programme promises to deliver "real-time information and insights" as IFAM winds back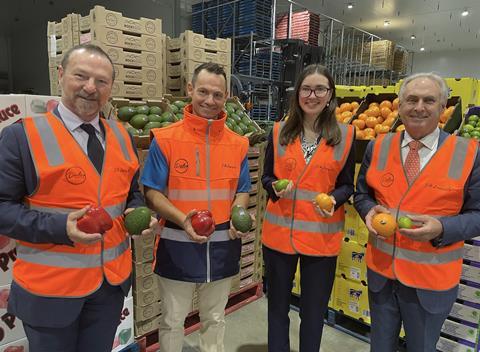 The Australian government hopes its new advisory service will help the country's exporters navigate a changing international trade environment.
The Export Supply Chain Service aims to provide perishable produce exporters with access to real-time information on supply chains and logistics.
"One of the biggest ongoing challenges for exporters is getting their produce to international customers," said Australian minister for trade and tourism, Don Farrell.
"This new supply chain service kicking into gear from 1 August 2022 will give Australian exporters the real-time information and insights they need to navigate complex global supply chains."
The service will be delivered by the Australian Trade and Investment Commission (Austrade), building on the wide range of services already provided to exporters.
It will provide ongoing assistance to small and medium enterprises as the International Freight Assistance Mechanism (IFAM) winds down.
IFAM was a temporary, targeted emergency measure. It maintained essential airfreight supply lines impacted by Covid-19 disruptions throughout the height of the global pandemic.
"IFAM helped stem wholesale job losses across farming, aviation and freight sectors. Around 35,000 jobs directly and over 120,000 jobs indirectly in agriculture, seafood, aviation and logistics were at risk when airfreight collapsed," said the Australian government freight controller, air vice-marshal Margaret Staib.
"Now, with IFAM winding down from 30 June, exporters must adapt to the new world of supply chain challenges, and we're here to help them access the insights and information they need to do that."