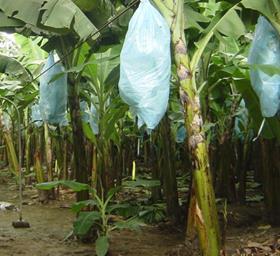 The Philippine Department of Agriculture is providing an additional P11m (US$271,096) in rehabilitation assistance to banana growers in the Compostela Valley province affected by Typhoon Pablo last year.
The province is one of the country's major banana growing areas, with the department's regional director for Davao, Remelyn Recoter, saying it was vital to re-establish the local industry.
"We need to fast track our rehabilitation efforts to ensure that there will be no shortage in production," Recoter said.
In February the department handed out P10m (US$246,457) for the rehabilitation of over 4,000ha of banana plantations in the province, which supported the immediate clearing operation for small growers.
"This makes our support to banana rehabilitation in Compostela reach almost P22m (US$542,153) and the biggest thus far considering that the commodity is a major dollar earner, not only of the region but of the country," Recoter said.