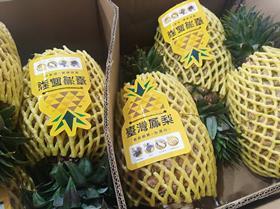 The coronavirus (Covid-19) pandemic has provided Taiwan with an opportunity to diversify its fruit exports and reduce its dependence on China.
Statistics from Taiwan's Council of Agriculture showed in the first quarter of 2020 (1Q2020) Taiwan exported US$1.2bn worth for fruit, an 8.6 per cent drop year-on-year, according to a report from Taiwan News.
The pandemic played a major role in the overall decline in fruit exports and a large drop in trade with China, Taiwan's largest export market. Exports to China decreased by 29.8 per cent year-on-year for 1Q2020.
Despite this, Taiwan has been able to diversify and create growth in a number of other markets.
According to the report, fruit exports to the Netherlands, the US and the Philippines all experienced double-digit growth in 1Q2020 compared to the same period in 2019. Exports to these three markets rose 17 per cent, 16 per cent and 13.6 per cent respectively.
Bananas and jujubes were two of the fruits leading the way, Taiwan's banana exports grew 27 per cent while jujube exports grew 16 per cent in 1Q2020. The report said pineapples and sugar-apples are also showing promise, making inroads into Canada and Singapore.