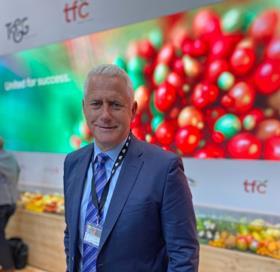 New Zealand-headquartered global fresh produce group T&G Global said its results for calendar year 2019 demonstrate progress in its three-year roadmap for growth, citing "improvements its underlying business despite a difficult operating environment".

Net profit fell 20 per cent year-on-year, from NZ$8.3m to NZ$6.6m, but operating profit increased by 5.7 per cent, hitting NZ$16.5m, compared with NZ$15.6m in 2018. The group's total revenue stayed on a par with 2018, at NZ$1.2bn.

T&G Global is in the second year of its three-year strategic roadmap, and CEO Garth Edgecombe said 2019 was a year of continued transition for the company as it seeks to build a foundation for strong growth and improved financial returns.

"To unleash our full potential, our business has to evolve," said Edgecombe. "In 2019, our team put in a lot of hard work to turn around our business, and while we have some way to go until we're delivering to our full financial potential, it's pleasing to see the green shoots coming through."

Edgecome said the underlying performance of the organisation showed 'improvement in a difficult operating environment', citing an increase in operating profit to NZ$16.5m. "The increase came despite incurring NZ$7.1m in costs relating to the reorganisation of our business, strategic transitional activities and Holiday Acts remediation," Edgecombe noted.
Apples remain the biggest part of the T&G business, and revenues declined 1 per cent to NZ$659.9m in 2019. The group is focusing on its premium varieties Jazz and Envy to realise its potential, and Edgecombe noted that the group replanted some of its orchards to set the business up for further growth, which inevitably had "a cost impact". This, combined with climatic challenges and an oversupply of commodity apple varieties in the European market, affected apple revenue – although the downturn was partially offset by strong sales in North America and the UK, he added.

"In the US, as a result of bolstering our sales and marketing expertise and an integrated activation programme, we accelerated the growth of our premium apple brands, delivering 42 per cent growth in Envy sales."

T&G's International Produce Division, which focuses on non-apple categories and is building its presence in berries and table grapes, performed well, according to Edgecombe. "We had a strong close to the year, increasing revenue by 14 per cent to NZ$301.5m," he said. "This was largely driven by our Asian trading business boosting revenue by NZ$40.6m."
Funding domestic growth
The other pillar of the T&G business – its domestic fresh produce division – saw a 2 per cent decline in revenue to NZ$227m. "Favourable growing conditions throughout 2019 resulted in an abundance of supply and this adversely affected sales values across most product groups," Edgecombe explained.

T&G has plans to further grow and invest in the domestic business, Edgecombe explained. In 2019, the group sold its Mt Wellington market site in Auckland for NZ$65m to lease it back over four years. "By divesting non-core assets we're able to invest our cash more productively and into new capabilities and future growth opportunities," he said.
A key part of the growth strategy is T&G's planned acquisition of Freshmax New Zealand's domestic fresh produce division, which is pending Commerce Commission approval.

"The Freshmax acquisition is about being even stronger in the domestic market and delivering a better service to our growers and customers," Edgecombe said. "That means investing in new technology as well as in the physical footprint because we think there is a big opportunity to change how the markets business operates [in New Zealand]."

"Looking to the year ahead, we will focus on delivering improved shareholder returns by harnessing our vertical model strengths, from genetics and growing, through to sales and marketing, to strengthen our existing categories and develop our emerging categories of blueberries and grapes."