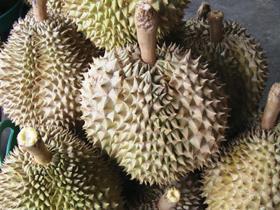 Thailand is set to increase its fruit exports to the Middle East in response to the ongoing challenges it faces supplying its largest export market, China.
According to a report from the Bangkok Post, the Thai government is prioritising talks with China in an attempt to reduce the disruption to trade caused by China's zero-Covid policy. At the same time, the government is making efforts to help fruit exports diversify and the Middle East is a key target.
Rachada Dhnadirek, a deputy government spokeswoman, said the government through the Agriculture and Cooperatives Ministry is aiming to increase fruit exports to Middle Eastern markets such as Saudi Arabia and the UAE where there is high demand for Thai fruits including rambutan, mangosteen, longan, mango and durian.
Dhnadirek said Agriculture and Cooperatives Minister Chalermchai Sri-on negotiated with the UAE to increase exports of farm products and food by Bt10bn(US$299m) in 2022, a 4.6 per cent increase year-on-year.
Meanwhile, the Thai government is increasing talks with China facilitate fruit exports affected by China's zero-Covid-19 policy and strict inspection measuresat border checkpoints.
The tightened restrictions on fruit shipments entering China have led to delays and even spoilage on some occasions.
The Thai government has called for China to give relief to durian exporters with GMP-Plus and Covid-free certificates, according to Dhnadirek. It has also proposed a joint meeting Thailand China, Laos and Vietnam to settle on a common protocol to speed up fruit exports and imports.