Government works with Saudi retailers to promote Thai fruits in a bid to expand exports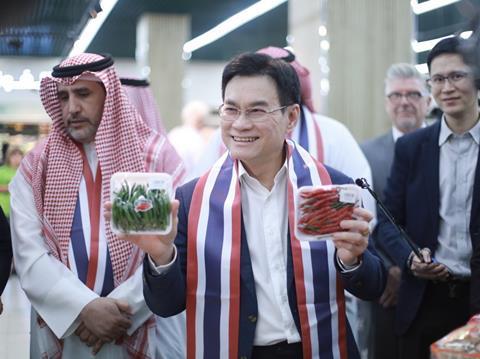 Thailand's Ministry of Commerce has engaged with Manuel Market and LuLu Hypermarket in an effort to boost Thai exports to Saudi Arabia.
According to a report from the Bangkok Post, increasing imports of Thai products including fruits and vegetables was a top priority for Deputy Prime Minister and commerce minister Jurin Laksanawisit on a recent trip to Saudi Arabia.
Speaking after opening a Thai trade fair at Manuel Market, Laksanawisit said he expected the value of Thai products imported by the retailer to increase to US$30m in 2022, a year-on-year increase of US$8m.
Laksanawisit said the Thai government and private delegations also met with LuLu Hypermarket representatives during the trip in an effort to add more Thai products to the retailer's stores.
The two sides have also agreed to work together to build trading networks between the two countries and organise trade promotion activities for Thai products in-stores.